Imam Reza Shrine Complex
He Imam Reza Shrine Complex, known as the Haram-e Razavi, dominates the city center and needs several visits to properly appreciate the scope of its magnificence. With seven massive courtyards, and a total area of nearly 600,000 square meters, by some measures it is the largest mosque in the world. The millions of pilgrims who flock to the shrine all year round from all over the world endow this part of the city with a decidedly multicultural atmosphere, and there is a tangible sense of the spiritual as visitors demonstratively mourn the 8th Imam's martyrdom. Intricate blue tile work and Arabic calligraphy are virtually omnipresent across the numerous iwans and minarets, and an impressive golden dome stands centrally above the shrine itself.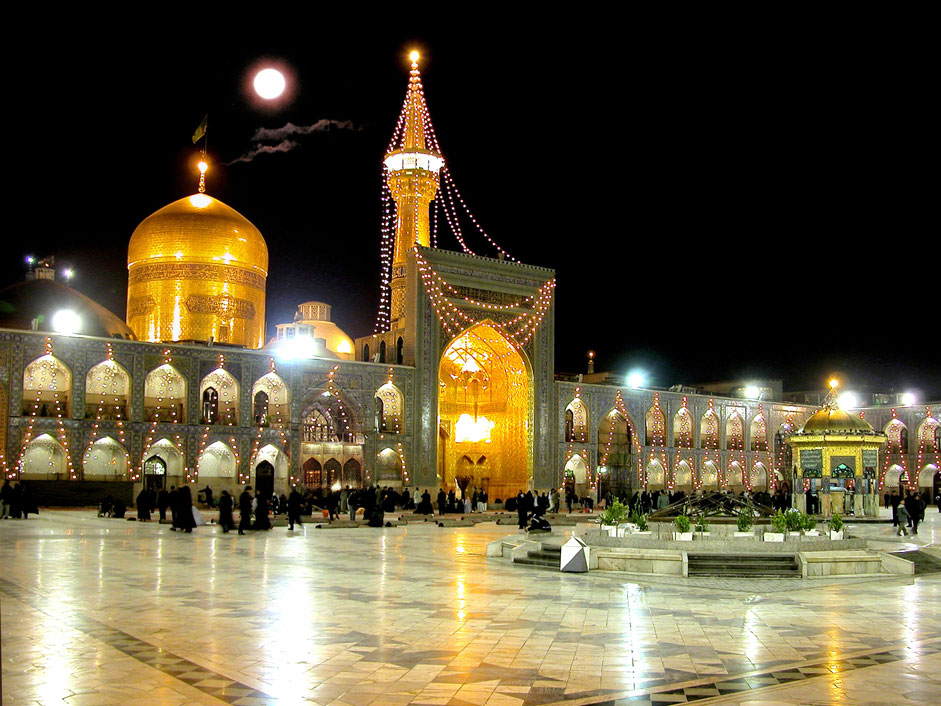 Tomb of Ferdowsi, Tus
About 40 kilometers outside of Mashhad is the small town of Tus, which is synonymous with the burial site of Iran's national poet – Ferdowsi. The author of the epic poem, the Shahnameh (the Persian Book of Kings), Ferdowsi died in 1020 A.D., and his remains have rested in Tus ever since. The mausoleum's current form – a massive stone structure that imitates Achaemenid architecture – was developed in the 1960s, and is the centerpiece of a surrounding park.
Tomb of Omar Khayyam, Neishapur
The quatrains of the 12th-century astronomer-poet Omar Khayyam are perhaps Khorasan's most famous export around the globe. Popularized by Edward Fitzgerald's 19th-century translation, Khayyam is beloved for his pithy musings on life, death, and love. The present-day mausoleum is another unique modernist structure, built in 1963. Located in Neishapur, just over an hour outside of Mashhad, the town also houses the tomb of Attar, a Persian Sufi poet, for those wanting to tick off every box on the poetry tour.