Iran is a country with a dress code and respecting Islamic rules including "Hijab" or the Islamic dress-code is a necessity in Iran. However such rules are not observed strictly, especially for tourists and foreigners.
Basically, the rules are quite simple: for men, no shorts, no extreme short sleeve. For women, head and hair must be covered, and it is also necessary to wear something loose to cover the body.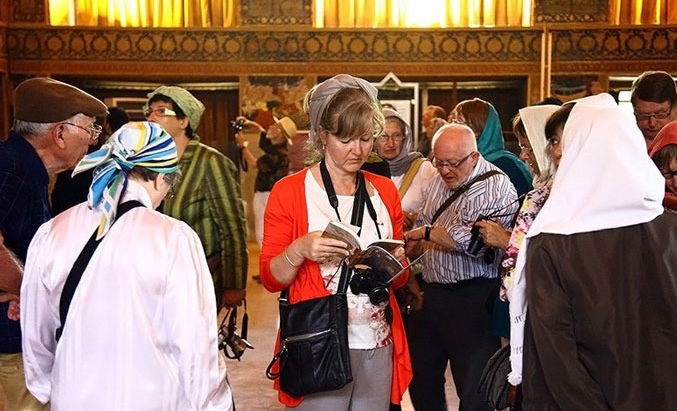 What to wear then?
Most people are shocked by the way people dress in Iran once they arrive, as the reality is far from the stereotypes. Iranian women are typically stylish and take great care in their appearance. It is not uncommon to see hair exposed under very small loose fitting scarves. Many Iranian women wear jeans or related clothes with a loose fitting long sleeve top which covers them down to the mid-thigh area. It is also common to see makeup and varnished nails.
Yes, Iran is a country with dress code. However, very few people know that the typical stereotype of all Iranian women being forced to wear black chadors whilst in public is completely false.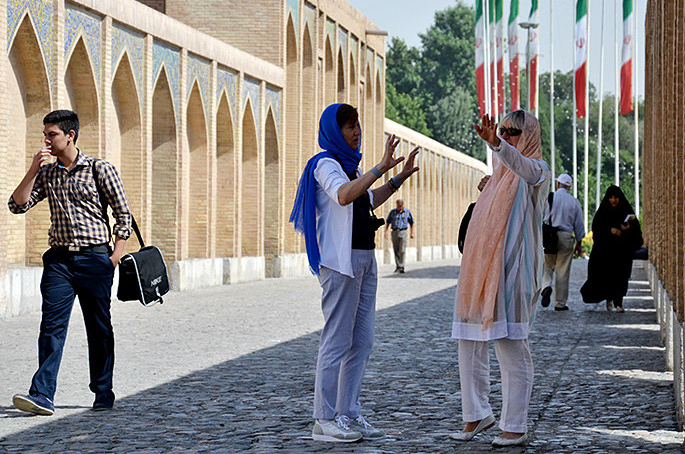 Currently in Iran, the Islamic dress code is still observed all over the country. The code calls for women to cover their hair, necks and arms. Modern women in Iran today, wear a "manteau" or overcoat, similar to a uniform. The overcoats have long sleeves and usually come below the knee, and a scarf or shawl is used to cover the hair. This can be worn by folding the two opposite corners of a scarf to get a triangle and tying the scarf around your head. Trousers or dark stockings are worn under the overcoat.