Fin Garden
(Bagh-e Fin) is a historical Persian garden, located in Kashan, Iran. The garden contains Kashan's Fin Bath, famous for being the site of the murder of Amir Kabir, a Qajarid Prime Minister under Naser al-Din Shah. Kabir was assassinated by someone at Fin bathhouse, who was sent by King Nasereddin Shah in 1852. The garden was probably first created during the Safavid era, though there were renovations later in history.
Completed in 1590, Fin Garden is the oldest extant garden in the country. Fin Garden features long reflecting pools, cypress trees, and plenty of Safavid era tile work. The garden's fountains and bathhouses are remarkable for their water features and advanced system that functioned without the construction of mechanical water pumps. The central pavilion is notable for its art and décor that reflects the style of the period. Inside, a museum houses ancient ceramic statues, coins, and Persian rugs. Architectural styles include those from Safavid, Zandiyeh, and Qajar eras.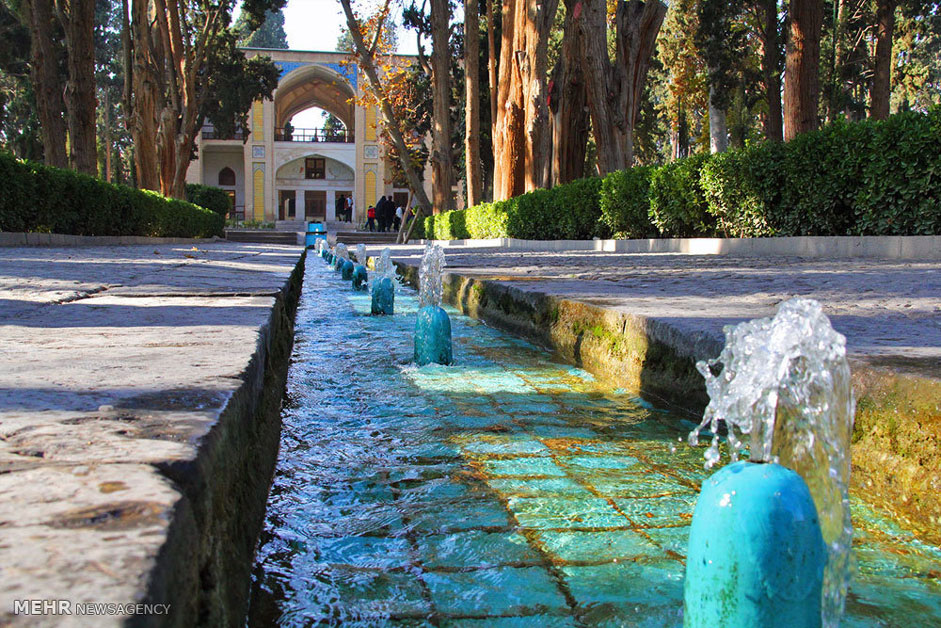 The Borujerd Old Houses
The said premises are located in Kashan and were constructed during the years 1292-1310 AH. by Haj Seyed Jaffar Natanzi a merchant who conducted business in Borujerd and Kashan as well. He constructed this house in order to evade religious levies. On either side of the building is the main or entrance staircase leading to the southern part of the structure. Here there is a large porch with a high ceiling giving way to an entertainment hall; behind which, on a lower level is an octagonal area with a pool of the hauz khaneh. The same has a domed shaped roof and beautiful skylights. Here the ceiling is vaulted and worked with tiles in harmonious colors. On the walls, portraits of the Qajar sovereigns can be noted, with their guards in formal European apparel. This building is also equipped with cellars that are cool and pleasant for use in the heat of summer. Materials used in the construction of this structure are, stone, brick, sun baked bricks and a composition of clay, straw and mortar.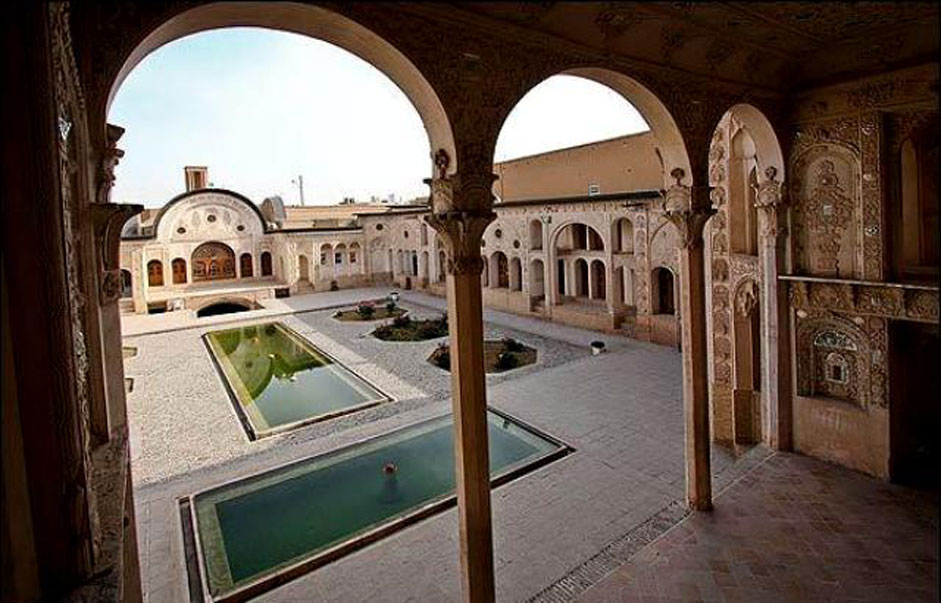 The Tabatabaie House
It is a famous historic house in Kashan. The house was built in the 1840s for the affluent Tabatabaei family. It consists of four beautiful courtyards, delightful wall paintings with elegant stained glass windows, and all the other classic signatures of traditional Persian residential architecture such as biruni and andaruni. It was designed by Ostad Ali Maryam. He is the same person who later on built the Bourojerdiha House for the Tabatabaeis newly married daughter.